Current News

Welcome to our website!

The Friends of the Schoolhouse web site will keep you informed about The Old Britannia Schoolhouse and the activities and events planned by the Friends' organization. We encourage you to check this site often. New information will be added monthly.
Latest News
Our Summer/Early Fall newsletter is now online. Click here to get it. It has news of all our recent events and information about all of the coming events for this year.
Open Sunday September 9
1 to 4 pm
Then and Now
Our 1852 schoolhouse is very different from schools today. Since it has only one room, all ages and grades from Primary to Senior (grades 1 to 8) studied together. What advantages and disadvantages can you see in this system? Our present schoolhouse has indoor plumbing but imagine what it must have been like to use outdoor facilities in the dead of winter. Explore the classroom and see if you can find more things that are the same and things that are different between schooling in the late 1800s and today. Try writing on a slate or writing with a nib pen and ink. Enjoy an afternoon back in the late 1800s.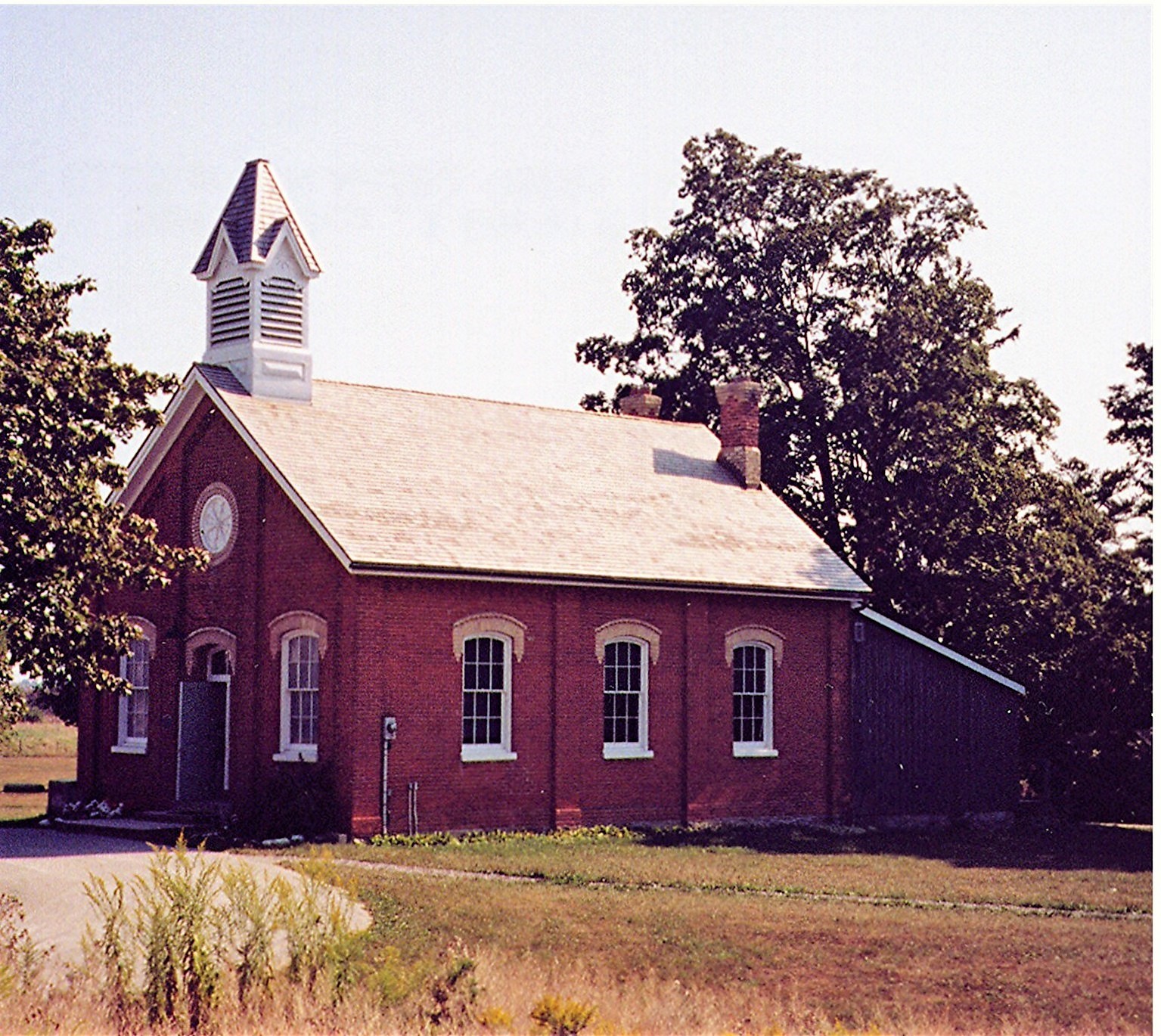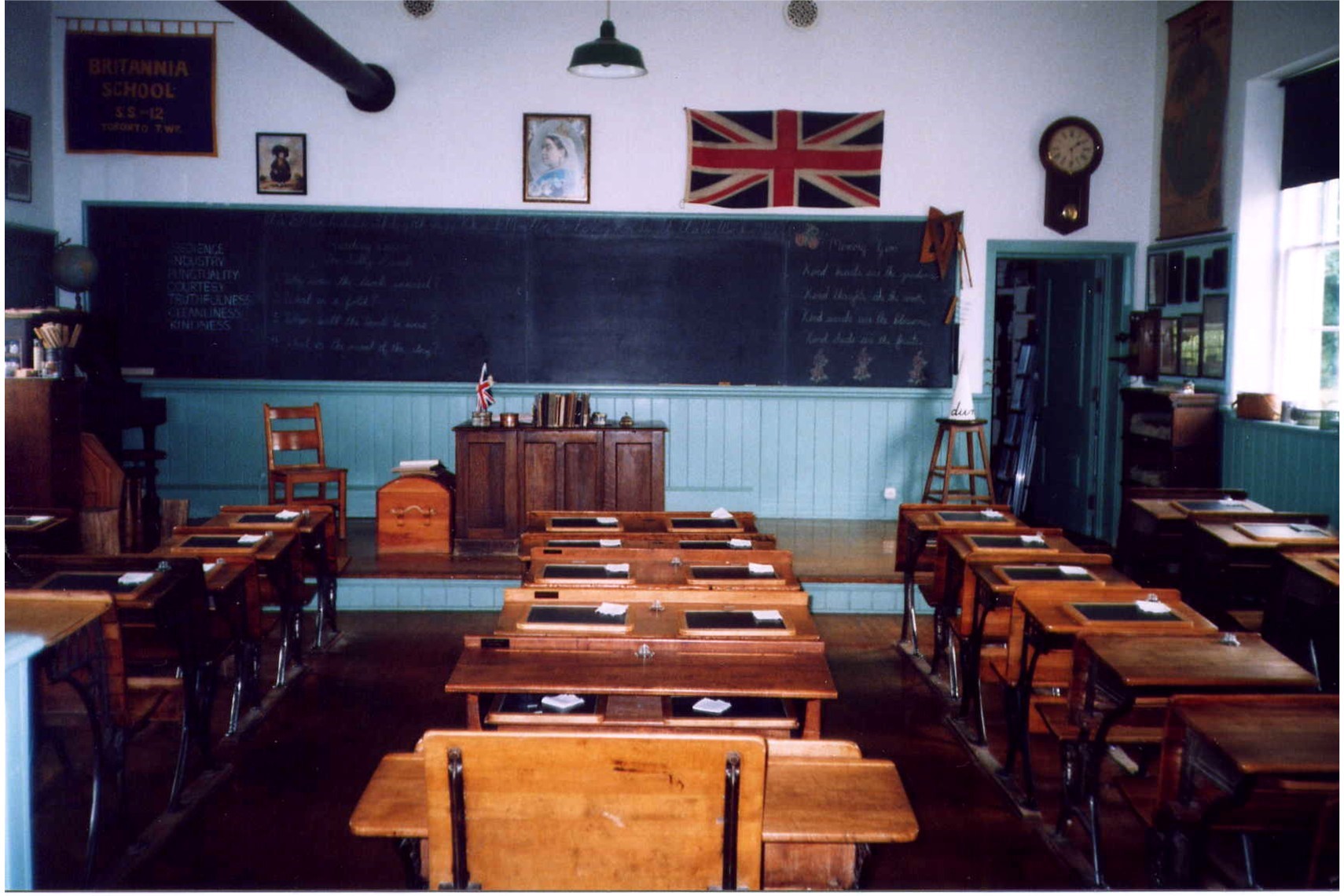 Coming Events
Be sure to check our Events Page for all the activities and events planned for 2018-19. In addition to Open Sundays every second Sunday afternoon of the month, there will be the annual Christmas Open House and Sale, Heritage Week celebrations and the Strawberry Social.
BRAMPTON FALL FAIR
September 13, 14, 15 and 16, 2018
THEME: INTO THE GARDEN
Heart Lake and Old School Roads in Caledon
Again this year Friends of the Schoolhouse plan to set up our displays, activities and items for sale at the east end of the Livestock Building. We will be there Friday, Saturday and Sunday so drop by and say "hello" to one of our dedicated volunteers, peruse our displays, try out an old-fashioned toy or two and perhaps make a small purchase from the items we offer for sale.
The fruits and vegetables are also shown and judged in the Livestock Building. While you are there check to see if any produce from the Schoolhouse garden has won a ribbon. We are hoping that the rabbits, chipmunks and other thieves will have left some excellent specimens to show at the fair again this year.
There is always something for everyone, young and old, to enjoy at the fair!
Hope to see you here.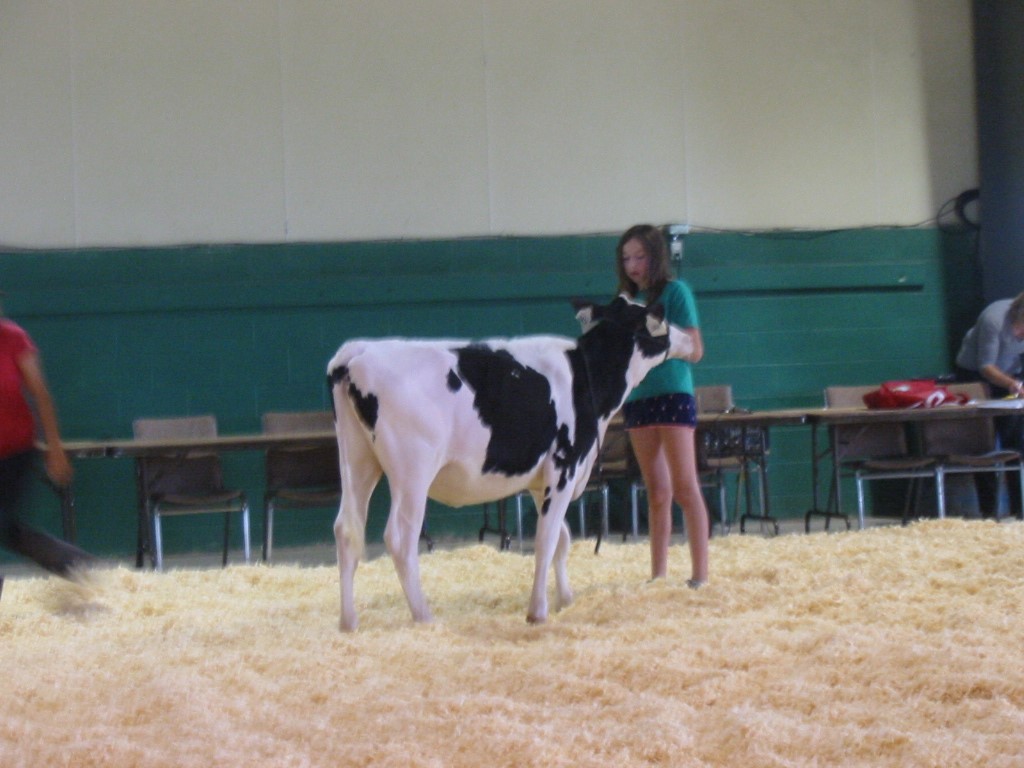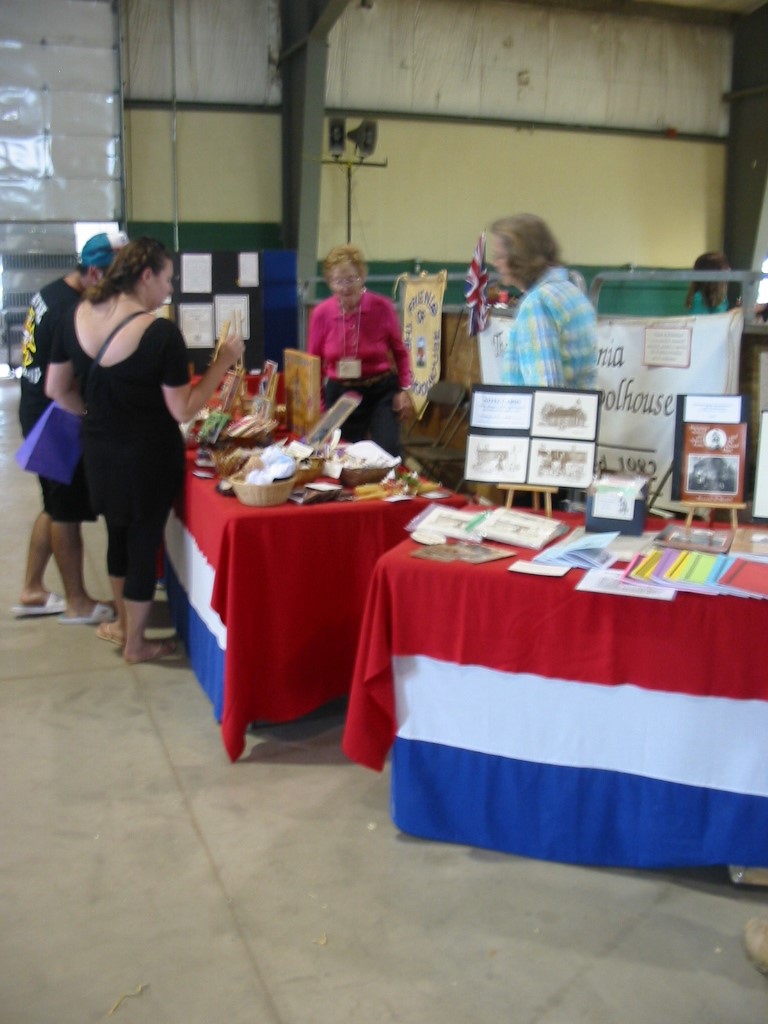 Pack Your 1900 School Lunch
A century ago children stayed at school for lunch unless they lived close to the school. Lunches were carried in various containers; a lard pail, a basket, a cloth bag. You might have a piece of homemade bread or a biscuit, a piece of cheese, fruit from your farm orchard and perhaps a slice of meat. Your drink would likely be water from the school well. In winter, if your teacher made soup on the schoolroom wood stove, you might bring meat or vegetables to add to the pot. Try making a 1900 lunch to take to school. There will be no plastic wrap, no commercially prepared food, no juice boxes. See how well you do in preparing a healthy, portable lunch. Then enjoy it.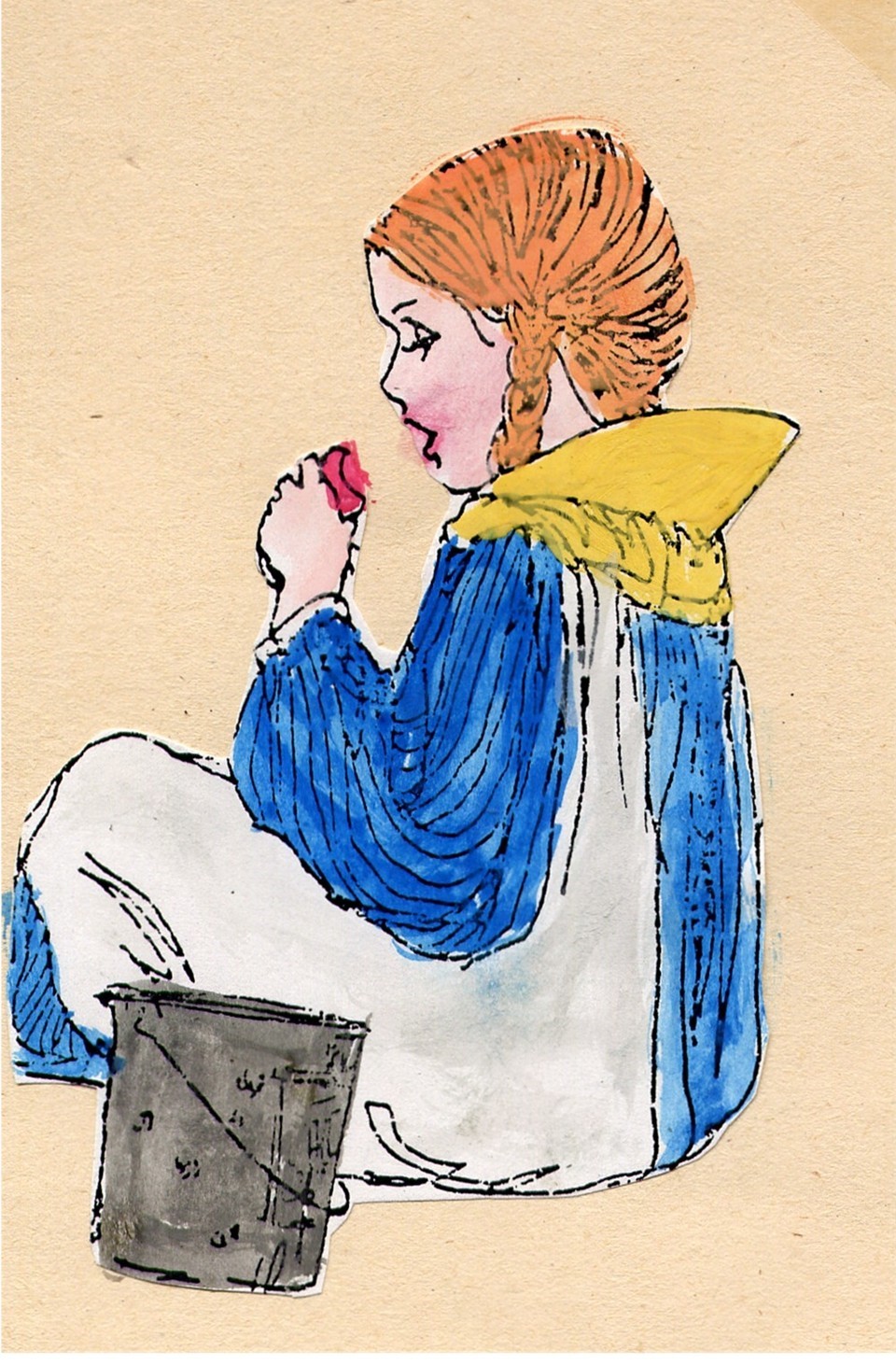 Time to Renew Your Membership
Our membership year runs from January to December. Membership forms for renewal or new membership are on this website. Click here to get the form.
Echoes of the Past
This book, written and published by Friends of the Schoolhouse, documents the history of all of the rural one room schools that existed in Peel County. Full colour, 208 pages, $30 It is available at all our events or from any member of the Friends of the Schoolhouse Executive. There is a $10 charge for mailing.
Book Talks
Since the book, Echoes of The Past, was published in May 2016, the writers have been giving illustrated talks to historical societies and other interested groups. We talk about the book and tailor each presentation to suit the audience and the one room schools that were in their local area.
If your group would be interested in having a presentation, please contact Jean (905 826 3475) jkrob@rogers.com for further information.
Membership Drive
If you haven't already renewed your membership in the Friends of the Schoolhouse, it's time to do so. Our membership year runs from January to December. We welcome new members. Membership forms can be downloaded and printed using this link. Members play a vital part in preserving the schoolhouse and maintaining and expanding the programs for children who spend a day experiencing school life of long ago. Members receive four newsletters a year, additional notices of events, and are invited to an appreciation "Lemonade on the Lawn" event in July. In addition there are opportunities to volunteer on committees and at events.
Come and Join Us

If you have a couple of hours a month or only a few hours once or twice a year you could help us support the schoolhouse and its programs. The executive committee meets on the second Tuesday of the month from September to June to conduct the business of the Friends of the Schoolhouse and to plan programs and events. Our meetings are from 4 to 6 in the afternoon at the schoolhouse. Volunteers help on an occasional basis with our events and in the gardens. Not only do we support a worthwhile cause, we have a lot of fun doing it. Email our Executive Director Shirley Hoad at shoad@bell.net, if you have a few hours to spare and an interest in helping preserve a community treasure for future generations of children.
Open Sundays 2018-2019
1 to 4 pm - Something new every month from September to June with light refreshments.
For more information about our Open Sunday programs go to the Events page.
Mark Your Calendar
To see a list of our year's events go to the Events page.
Researching our Roots
There is still much more to discover about the Old Britannia Schoolhouse and other early one room schools. Read below for a wish list of "Wanted" items that will help us learn more about our historic schoolhouse.
WANTED
For use in a book on one-room schools in Peel County:
Minute Books
Cash Books
Class Photos
Report Cards
Prize Ribbons
Medals
Certificates
Shields
Contracts
Trustee Memorabilia
Teacher Memorabilia
Newspaper Clippings
School Registers
Your contribution will be acknowledged. Materials supplied will either be returned to you or donated to the Peel County Archives on your behalf.
SLATE Group
SLATE stands for So Let's All Talk Education (in a one room school), or as one witty person suggested, being truly Canadian, So Let's All Talk Eh! Each year for a day in the spring people involved in working or volunteering in living history one room schoolhouses get together to exchange ideas and learn from each other. We meet at a different schoolhouse location each year which gives everyone the opportunity to experience how living history is presented in a setting different from their own.

If you are a staff member or volunteer in a living history one room schoolhouse and would like more information about SLATE, contact:

Christine Chapel
The Old Britannia Schoolhouse
5576 Hurontario Street
Mississauga, ON
L5R 1B3
905-890-1010 ext 2911