Current News

Welcome to our website!

The Friends of the Schoolhouse web site will keep you informed about The Old Britannia Schoolhouse and the activities and events planned by the Friends' organization. We encourage you to check this site often. New information will be added monthly.
Open Sunday March 11, 2018
1 to 4 pm.
The Sweet Sap of Spring
March brings below freezing nights and above freezing days, perfect to get the sap flowing in the trees. The sugar maple tree, as its name suggests, has a high sugar content in the sap, perfect for boiling down into delicious and useful maple syrup. We are lucky to have a maple bush on the Britannia Farm and even luckier to have an old maple tree that we can tap right by the front door. Early settlers were fortunate to have First Nations people show them how to do this. Sugar came from the West Indies and was hard to get and expensive. Often cane sugar was kept in locked storage containers. At our Open Sunday come and learn how to tap a tree.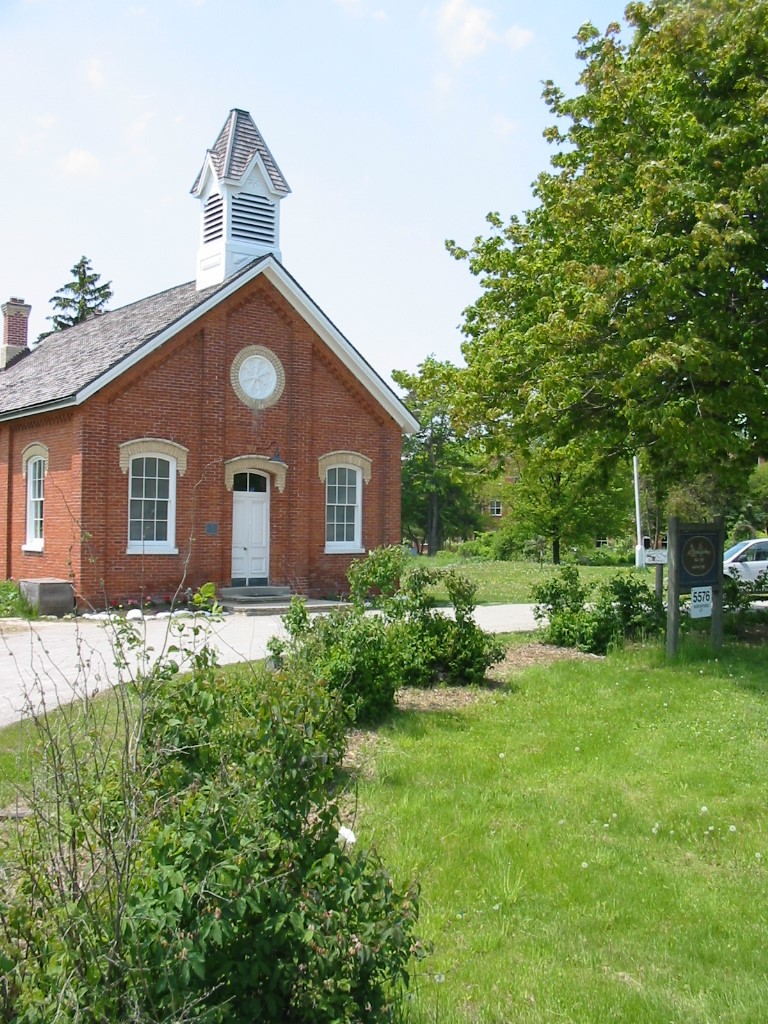 Visit the Maple Bush
March 14 -17
Maple Syrup Days at Jack Smythe Field Centre are Wednesday, March 14 - Saturday March 17. 10 am - 3 pm. The Jack Smythe Field Centre is located at 14592 Winston Churchill Blvd. near the village of Terra Cotta. It sits atop the Niagara Escarpment and has wonderful areas to see and explore.
There are four ongoing demonstration sites: First Nations teepee, Old fashioned, Tapping Station and Sugar Shack. Girl Guides will be selling hotdogs, cookies, hot chocolate and maple syrup. Come and watch the magic of maple tree sap changed to sweet maple syrup.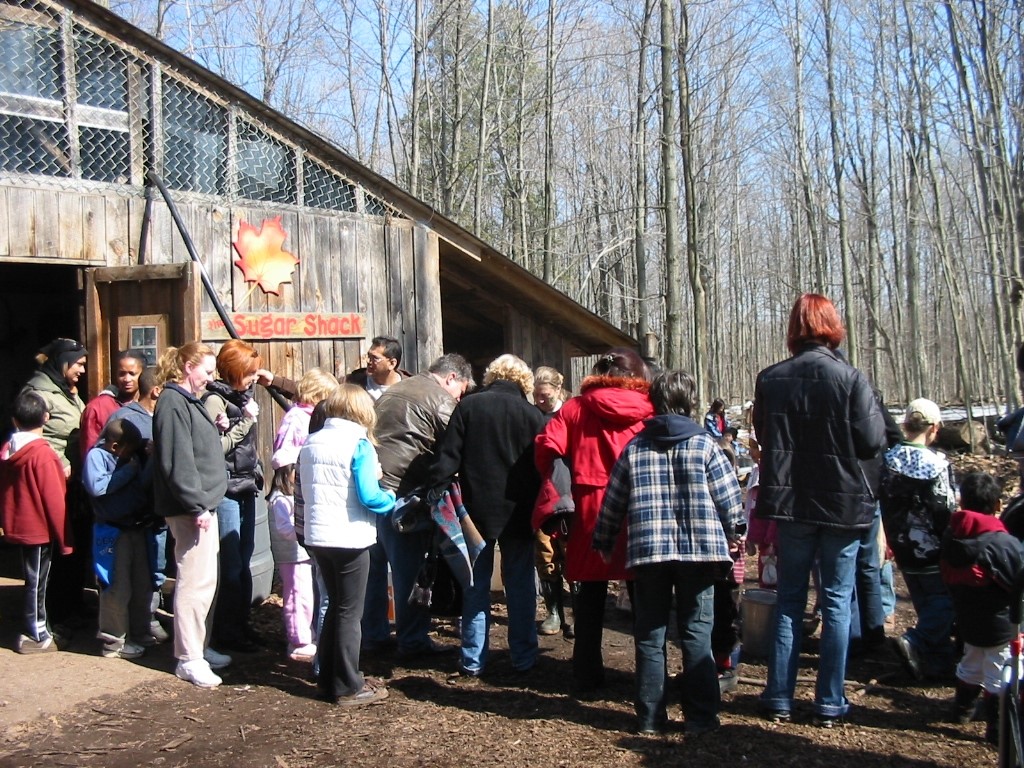 Irish Settlers in Peel
Mid-March is a time to celebrate all things Irish on St. Patrick's Day. During the times of potato famine in Ireland when the crops failed in the mid nineteenth century, many settlers came to Canada. Two schools in the north part of Peel County had many Irish families.
Shannon school, located at 5634 Mountainview Rd.on the south east corner of Concession 5 and Sideroad 15 directly east of Caledon Village, still survives as a private residence It opened in 1860 and closed in 1962. Enrolment ranged from about 80 to 97 in 1878 but dropped to an average of 15 in the 1930s.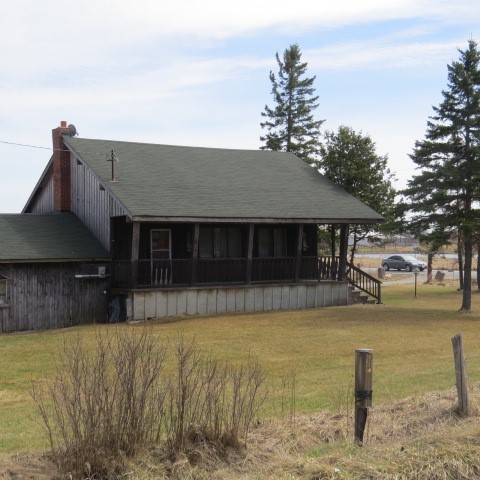 Another school associated with Irish settlers is the Dingle school. The name "Dingle" , meaning "a wooded or deep gulch shadowed from the sun". was given to the area by the Irish settlers.
The school is now a private residence on the grounds of the Glen Haffy Conservation site. When built it was on Innis Lake Road and technically still is although this road has been closed for many years. The first school built in 1835 was operated by Francis Mimnagh. It may have operated as a private school. He had trained for the priesthood in Ireland, but decided to marry and come to Canada. The log school was replaced in 1852. The school location was always remote and children walked on a trail through the wilderness alert for various forms of wildlife. By 1950 there were only 3 students and the school was closed.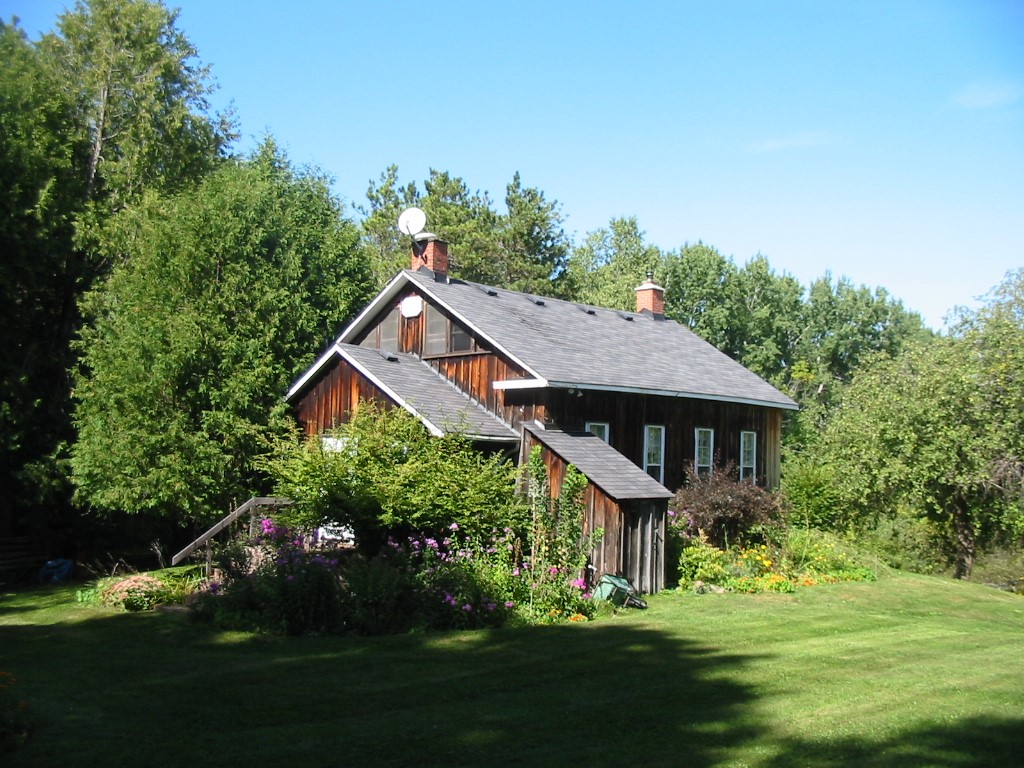 Time to Renew Your Membership
Our membership year runs from January to December. Membership forms for renewal or new membership are on this website. Click here to get the form.
Echoes of the Past
This book, written and published by Friends of the Schoolhouse, documents the history of all of the rural one room schools that existed in Peel County. Full colour, 208 pages, $30 It is available at all our events or from any member of the Friends of the Schoolhouse Executive. There is a $10 charge for mailing.
Book Talks
Since the book, Echoes of The Past, was published in May 2016, the writers have been giving illustrated talks to historical societies and other interested groups. We talk about the book and tailor each presentation to suit the audience and the one room schools that were in their local area.
If your group would be interested in having a presentation, please contact Jean (905 826 3475) jkrob@rogers.com for further information.
Membership Drive
If you haven't already renewed your membership in the Friends of the Schoolhouse, it's time to do so. Our membership year runs from January to December. We welcome new members. Membership forms can be downloaded and printed using this link. Members play a vital part in preserving the schoolhouse and maintaining and expanding the programs for children who spend a day experiencing school life of long ago. Members receive four newsletters a year, additional notices of events, and are invited to an appreciation "Lemonade on the Lawn" event in July. In addition there are opportunities to volunteer on committees and at events.
Come and Join Us

If you have a couple of hours a month or only a few hours once or twice a year you could help us support the schoolhouse and its programs. The executive committee meets on the second Tuesday of the month from September to June to conduct the business of the Friends of the Schoolhouse and to plan programs and events. Our meetings are from 4 to 6 in the afternoon at the schoolhouse. Volunteers help on an occasional basis with our events and in the gardens. Not only do we support a worthwhile cause, we have a lot of fun doing it. Email our Executive Director Shirley Hoad at shoad@bell.net, if you have a few hours to spare and an interest in helping preserve a community treasure for future generations of children.
Open Sundays 2017-2018
1 to 4 pm - Something new every month from September to June with light refreshments.
For more information about our Open Sunday programs go to the Events page.
Mark Your Calendar
To see a list of our year's events go to the Events page.
Researching our Roots
There is still much more to discover about the Old Britannia Schoolhouse and other early one room schools. Read below for a wish list of "Wanted" items that will help us learn more about our historic schoolhouse.
WANTED
For use in a book on one-room schools in Peel County:
Minute Books
Cash Books
Class Photos
Report Cards
Prize Ribbons
Medals
Certificates
Shields
Contracts
Trustee Memorabilia
Teacher Memorabilia
Newspaper Clippings
School Registers
Your contribution will be acknowledged. Materials supplied will either be returned to you or donated to the Peel County Archives on your behalf.
SLATE Group
SLATE stands for So Let's All Talk Education (in a one room school), or as one witty person suggested, being truly Canadian, So Let's All Talk Eh! Each year for a day in the spring people involved in working or volunteering in living history one room schoolhouses get together to exchange ideas and learn from each other. We meet at a different schoolhouse location each year which gives everyone the opportunity to experience how living history is presented in a setting different from their own.

If you are a staff member or volunteer in a living history one room schoolhouse and would like more information about SLATE, contact:

Christine Chapel
The Old Britannia Schoolhouse
5576 Hurontario Street
Mississauga, ON
L5R 1B3
905-890-1010 ext 2911