Current News

Welcome to our website!

The Friends of the Schoolhouse web site will keep you informed about The Old Britannia Schoolhouse and the activities and events planned by the Friends' organization. We encourage you to check this site often. New information will be added monthly.
October Open Sunday
October 8
1 to 4 pm
Celebrate the Autumn Harvest
Visit the school vegetable garden and the orchard. Students who visited the schoolhouse in the spring planted the garden. Those who visited in the fall saw the vegetables that had grown over the summer. Some vegetables were entered in the Brampton Fair and won prizes. Look for the Three Sisters plantings. The early settlers learned from the aboriginals how to plant corn, beans and squash together so the corn would support the beans and the squash leaves would shade the ground and act as mulch.
Learn how vegetables and fruits were preserved for winter use. Make a harvest themed craft to take home.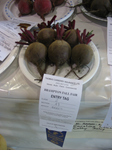 Putting the Garden to Bed
Our historic gardens thrived this summer. The Friends of the Schoolhouse gardening committee worked tirelessly to weed, mulch, plant, prune and water. Now they are cleaning up the gardens ready for winter. If you can contribute a couple of hours to help, our gardeners would welcome you. Contact karsim@rogers.com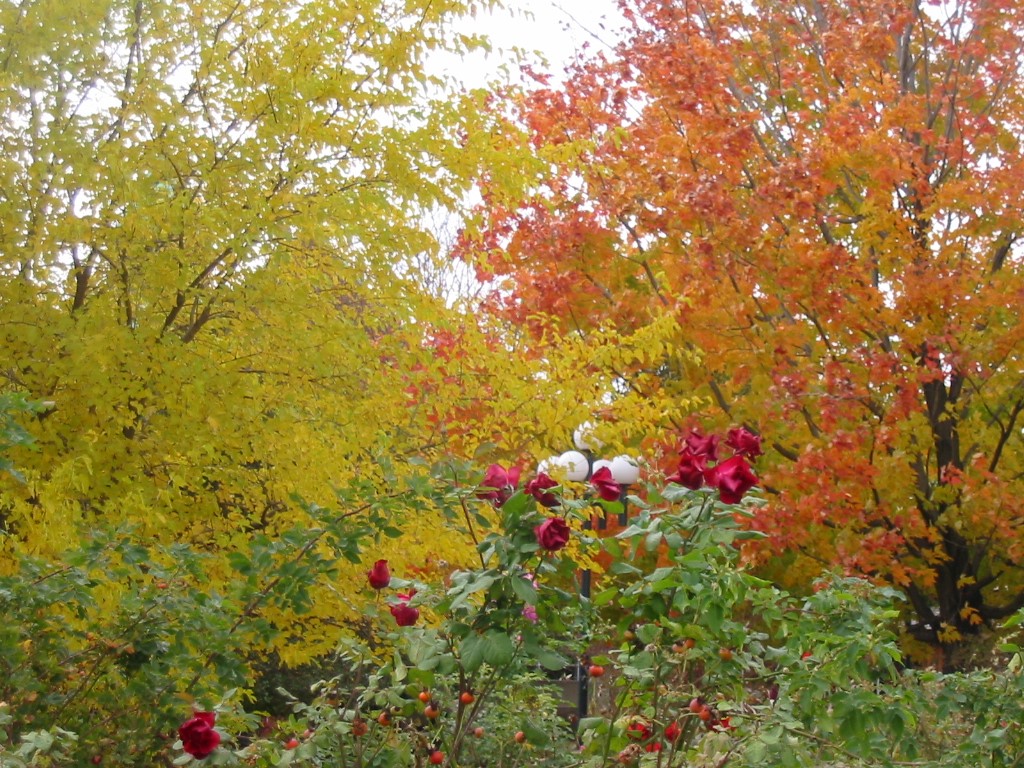 Canada 150 Activities for October
One of the traditional fall activities in many parts of Canada is "leaf peeping". Our hardwood forests come alive with vibrant colours of red, orange, yellow and gold. A weekend drive through the countryside on a crisp, sunny autumn day is a treat. From the time of the aboriginal peoples to our modern era, the changing colour of the leaves has been a sign that harsher weather is coming and it is time to prepare food for a long winter.
Here are some ways to celebrate Canada 150 this month.
Visit the schoolhouse on Open Sunday. The gardens will be past their peak but the trees will be at their colourful best.
Get a copy of our book, Echoes of the Past, and use the Caledon Township map to plan a day trip through the Caledon Hills.
Visit a farmers' market and get some locally grown vegetables and fruit to preserve.
Having purchased vegetables and fruit, host a preserving party. Invite a few friends to work together for a day to make jam and pickles.
Don't forget activities for the children. Show them how to press the coloured leaves they have collected in their own back yard or on the "leaf peeping" road trip.
Help children research how and why leaves change colour.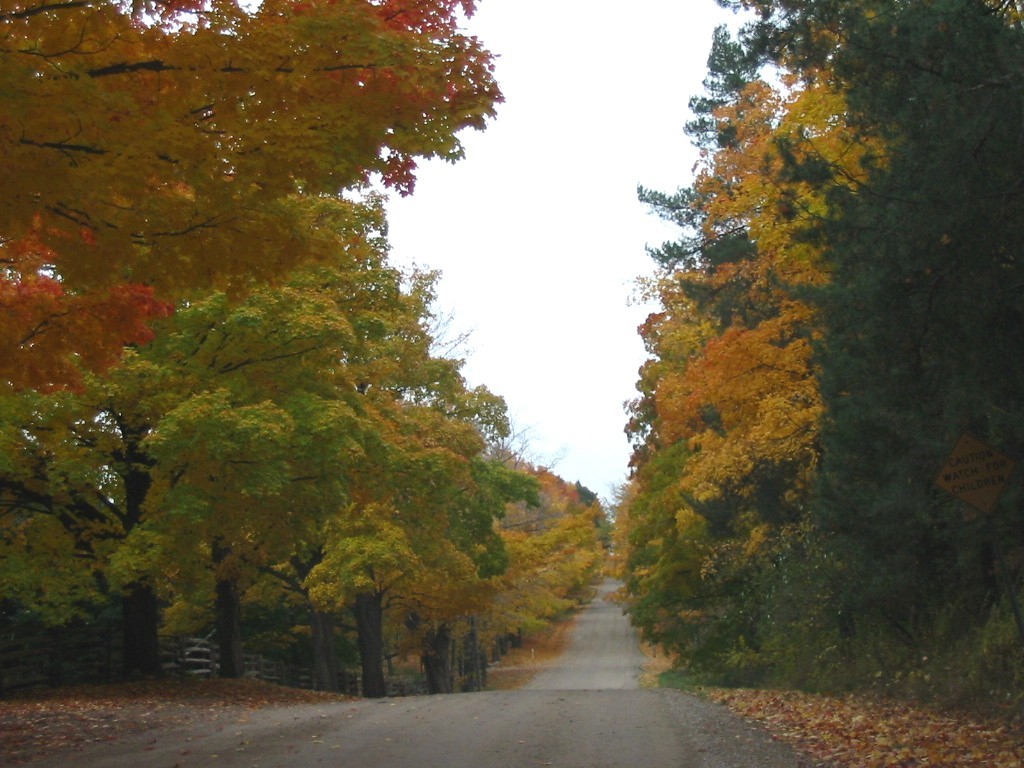 How to Press Leaves
The easiest way to preserve leaves is to press them between two layers of wax paper.
Choose leaves that are flat and fairly thin.
Lay the leaves on a sheet of wax paper and place another sheet of wax paper on top.
Place a heavy object like a pile of books on top of the leaves.
Leave for a week or more for the leaves to dry out.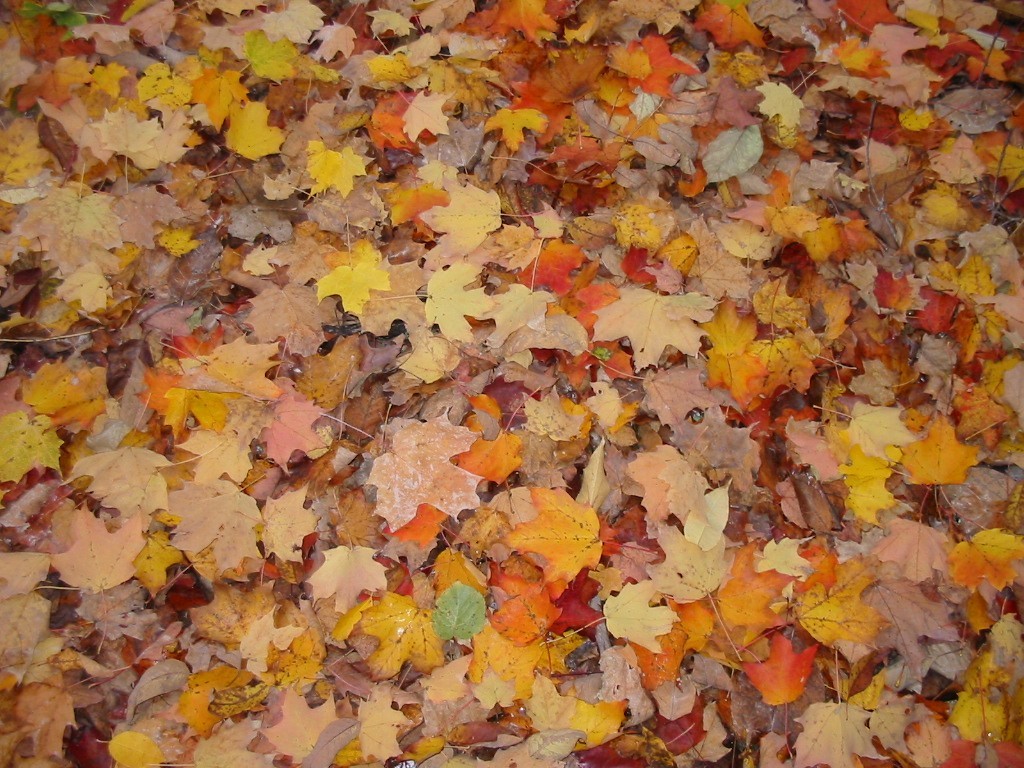 Time to Renew Your Membership
Our membership year runs from January to December. Membership forms for renewal or new membership are on this website. Click here to get the form.
Echoes of the Past
This book, written and published by Friends of the Schoolhouse, documents the history of all of the rural one room schools that existed in Peel County. Full colour, 208 pages, $30 It is available at all our events or from any member of the Friends of the Schoolhouse Executive. There is a $10 charge for mailing.
Book Talks
Since the book, Echoes of The Past, was published in May 2016, the writers have been giving illustrated talks to historical societies and other interested groups. We talk about the book and tailor each presentation to suit the audience and the one room schools that were in their local area.
If your group would be interested in having a presentation, please contact Jean (905 826 3475) jkrob@rogers.com for further information.
Membership Drive
If you haven't already renewed your membership in the Friends of the Schoolhouse, it's time to do so. Our membership year runs from January to December. We welcome new members. Membership forms can be downloaded and printed using this link. Members play a vital part in preserving the schoolhouse and maintaining and expanding the programs for children who spend a day experiencing school life of long ago. Members receive four newsletters a year, additional notices of events, and are invited to an appreciation "Lemonade on the Lawn" event in July. In addition there are opportunities to volunteer on committees and at events.
Come and Join Us

If you have a couple of hours a month or only a few hours once or twice a year you could help us support the schoolhouse and its programs. The executive committee meets on the second Tuesday of the month from September to June to conduct the business of the Friends of the Schoolhouse and to plan programs and events. Our meetings are from 4 to 6 in the afternoon at the schoolhouse. Volunteers help on an occasional basis with our events and in the gardens. Not only do we support a worthwhile cause, we have a lot of fun doing it. Email our Executive Director Shirley Hoad at shoad@bell.net, if you have a few hours to spare and an interest in helping preserve a community treasure for future generations of children.
Open Sundays 2017-2018
1 to 4 pm - Something new every month from September to June with light refreshments.
For more information about our Open Sunday programs go to the Events page.
Mark Your Calendar
To see a list of our year's events go to the Events page.
Researching our Roots
There is still much more to discover about the Old Britannia Schoolhouse and other early one room schools. Read below for a wish list of "Wanted" items that will help us learn more about our historic schoolhouse.
WANTED
For use in a book on one-room schools in Peel County:
Minute Books
Cash Books
Class Photos
Report Cards
Prize Ribbons
Medals
Certificates
Shields
Contracts
Trustee Memorabilia
Teacher Memorabilia
Newspaper Clippings
School Registers
Your contribution will be acknowledged. Materials supplied will either be returned to you or donated to the Peel County Archives on your behalf.
SLATE Group
SLATE stands for So Let's All Talk Education (in a one room school), or as one witty person suggested, being truly Canadian, So Let's All Talk Eh! Each year for a day in the spring people involved in working or volunteering in living history one room schoolhouses get together to exchange ideas and learn from each other. We meet at a different schoolhouse location each year which gives everyone the opportunity to experience how living history is presented in a setting different from their own.

If you are a staff member or volunteer in a living history one room schoolhouse and would like more information about SLATE, contact:

Christine Chapel
The Old Britannia Schoolhouse
5576 Hurontario Street
Mississauga, ON
L5R 1B3
905-890-1010 ext 2911