Current News

Welcome to our website!

The Friends of the Schoolhouse web site will keep you informed about The Old Britannia Schoolhouse and the activities and events planned by the Friends' organization. We encourage you to check this site often. New information will be added monthly.
Open Sunday April 9
1 to 4pm
Bees and Their Honey
It's spring and the birds and bees are starting to flit around the schoolhouse gardens. Bees are under threat these days so we are always glad to invite them to visit. We plant lots of bee-friendly flowers for them. Come and enjoy our spring garden and learn more about the bees and their amazing honey making industry.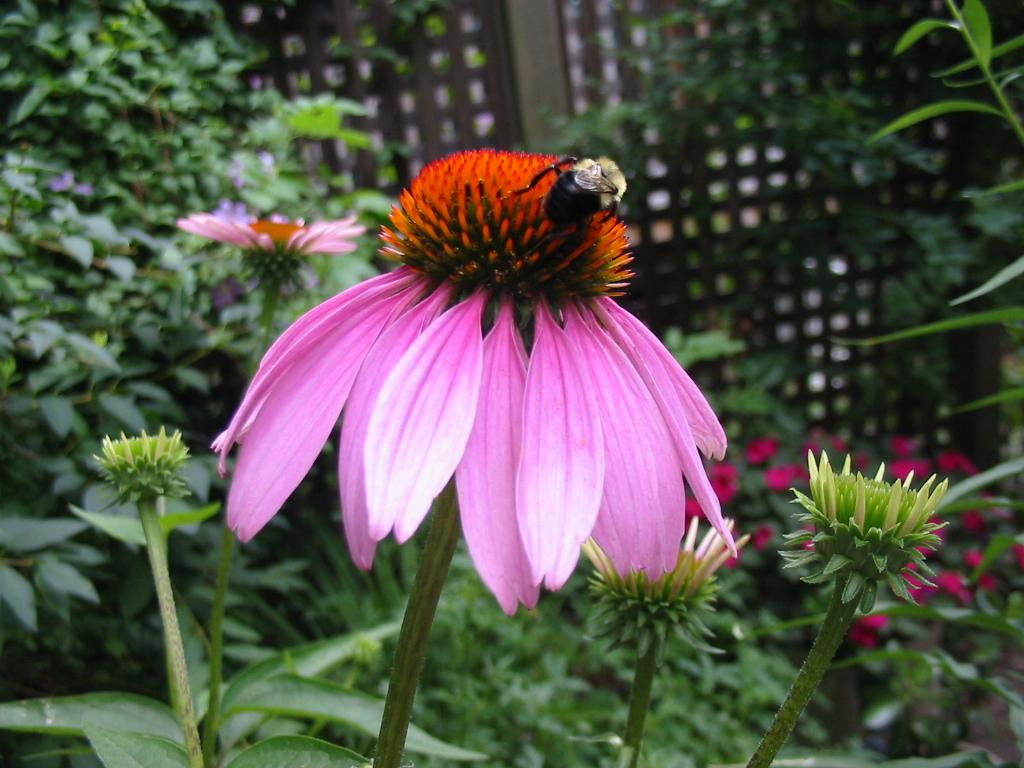 Confederation 150 Trivia
April 1867
April 12: Imperial Canada Railway Loan Act passed in the British Parliament. This act provided three million pounds to begin construction of the Intercontinental Railway between Halifax and Quebec.
April to June: Governor General of Canada - Charles Monck, 4th Viscount Monck.
Victorian Easter Eggs
Eggs have been a symbol of rebirth for thousands of years, long before they were a part of Easter tradition. They were decorated and given as gifts at springtime festivals in many cultures. Some were elaborately covered in gold and jewels.
Children in Victorian times enjoyed Easter egg hunts and egg rolls. These were competitions to see who could find the most eggs or roll an egg farthest down a hill. They also liked to colour eggs. Unlike the commercial dye kits available today, they used natural homemade dyes. You can easily do the same. Here is how.
Make natural dyes
Red dye: Chop up 2 beets. Put in a saucepan with 1 quart pf water, 1 Tbsp. of vinegar and 1 Tbsp. of salt. Boil for 30 minutes. Cool. Drain liquid into a bowl.
Yellow dye: To 1 quart of water in a saucepan add 1 Tbsp. of vinegar, 1 Tbsp. of salt and 6 tbsp. of ground turmeric. Boil until turmeric is dissolved. Cool. Pour liquid into a bowl.
Blue dye: Shred one large purple cabbage. Add cabbage to 1 quart of water, 1 Tbsp. of vinegar and 1 Tbsp. of salt. Boil for 30 minutes. Cool. Drain liquid into a bowl.
Boil a dozen eggs: Hard boil the eggs. Let cool.
Dye the eggs
You need:
Rubber cloves to protect hands from dye
Plastic sheet or garbage bag to protect counter or table
Tongs to hold eggs while dipping (optional, you can use your fingers)
Bowls of dye you've made – red, yellow and blue
Plastic wrap covered cookie sheet, tray or large platter
Method:
Using the tongs or your fingers put a hardboiled egg in one of the bowls of dye
Leave submerged until the eggshell is coloured to the intensity you want
Remove from dye bowl and place on the tray to dry
NOTE 1: Blue dye takes much longer to colour the shell; you will need to leave eggs in the blue dye for a couple of hours
NOTE 2: You can make green dye by mixing the blue and yellow, a violet dye by mixing red and blue, and an orange dye by mixing red and yellow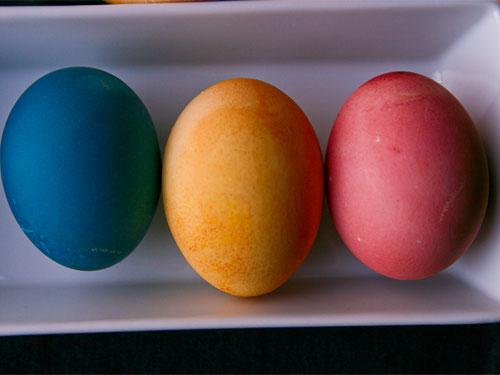 Time to Renew Your Membership
Our membership year runs from January to December. Membership forms for renewal or new membership are on this website. Click here to get the form.
Echoes of the Past
This book, written and published by Friends of the Schoolhouse, documents the history of all of the rural one room schools that existed in Peel County. Full colour, 208 pages, $30 It is available at all our events or from any member of the Friends of the Schoolhouse Executive. There is a $10 charge for mailing.
Book Talks
Since the book, Echoes of The Past, was published in May 2016, the writers have been giving illustrated talks to historical societies and other interested groups. We talk about the book and tailor each presentation to suit the audience and the one room schools that were in their local area.
If your group would be interested in having a presentation, please contact Jean (905 826 3475) jkrob@rogers.com for further information.
Membership Drive
If you haven't already renewed your membership in the Friends of the Schoolhouse, it's time to do so. Our membership year runs from January to December. We welcome new members. Membership forms can be downloaded and printed using this link. Members play a vital part in preserving the schoolhouse and maintaining and expanding the programs for children who spend a day experiencing school life of long ago. Members receive four newsletters a year, additional notices of events, and are invited to an appreciation "Lemonade on the Lawn" event in July. In addition there are opportunities to volunteer on committees and at events.
Come and Join Us

If you have a couple of hours a month or only a few hours once or twice a year you could help us support the schoolhouse and its programs. The executive committee meets on the second Tuesday of the month from September to June to conduct the business of the Friends of the Schoolhouse and to plan programs and events. Our meetings are from 4 to 6 in the afternoon at the schoolhouse. Volunteers help on an occasional basis with our events and in the gardens. Not only do we support a worthwhile cause, we have a lot of fun doing it. Email our Executive Director Shirley Hoad at shoad@bell.net, if you have a few hours to spare and an interest in helping preserve a community treasure for future generations of children.
Open Sundays 2015-2016
1 to 4 pm - Something new every month from September to June with light refreshments.
For more information about our Open Sunday programs go to the Events page.
Mark Your Calendar
To see a list of our year's events go to the Events page.
Researching our Roots
There is still much more to discover about the Old Britannia Schoolhouse and other early one room schools. Read below for a wish list of "Wanted" items that will help us learn more about our historic schoolhouse.
WANTED
For use in a book on one-room schools in Peel County:
Minute Books
Cash Books
Class Photos
Report Cards
Prize Ribbons
Medals
Certificates
Shields
Contracts
Trustee Memorabilia
Teacher Memorabilia
Newspaper Clippings
School Registers
Your contribution will be acknowledged. Materials supplied will either be returned to you or donated to the Peel County Archives on your behalf.
SLATE Group
SLATE stands for So Let's All Talk Education (in a one room school), or as one witty person suggested, being truly Canadian, So Let's All Talk Eh! Each year for a day in the spring people involved in working or volunteering in living history one room schoolhouses get together to exchange ideas and learn from each other. We meet at a different schoolhouse location each year which gives everyone the opportunity to experience how living history is presented in a setting different from their own.

If you are a staff member or volunteer in a living history one room schoolhouse and would like more information about SLATE, contact:

Helen Booth
Museum Director
Town of Lincoln's Jordan Historical Museum
3800 Main Street
Jordan, ON. L0R 1S0
905-562-5242
Fax: 905-562-7786
museum@lincoln.ca
www.lincoln.ca