Current News

Welcome to our website!

The Friends of the Schoolhouse web site will keep you informed about The Old Britannia Schoolhouse and the activities and events planned by the Friends' organization. We encourage you to check this site often. New information will be added monthly.
Fall Newsletter
Be sure to read the latest newsletter. You can find it here. There's news about our Annual Christmas Open House and Sale and an interesting article celebrating the twenty fifth anniversary of the Friends of the Schoolhouse group.
Christmas Open House and Sale
December 3
1 to 4 pm
Our annual Christmas event is always popular. The schoolhouse is decorated with a real Christmas tree and Christmas boughs as it would have been in Victorian times. Children who spend a day at the schoolhouse in December experience what a long ago classroom was like at this time of year.
The Friends of the Schoolhouse will have their usual stocking stuffer treats for sale as well as our recently published book about the rural one room schools of Peel County, Echoes of the Past. Several outside vendors will also offer goods for sale. This is a great opportunity for last minute shopping while enjoying hot cider and cookies.

Victorian Open House & Sale
at the Old Britannia Schoolhouse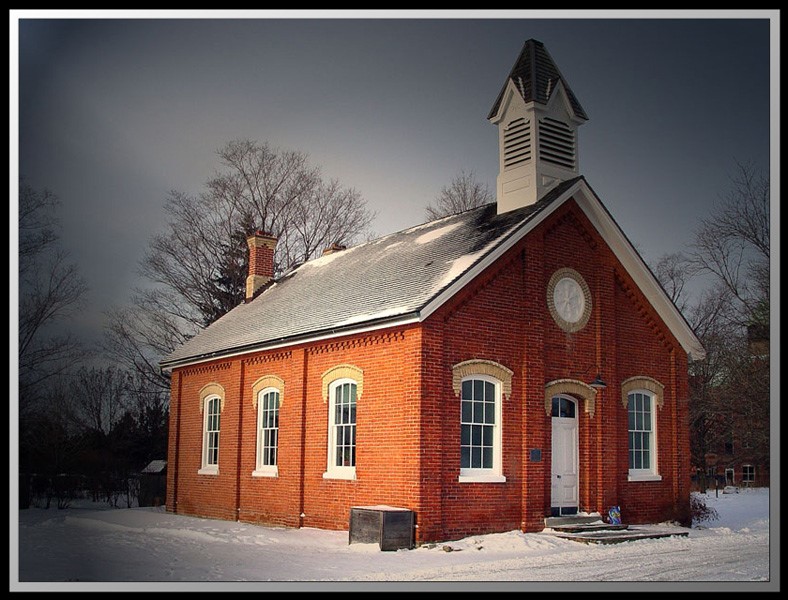 When: Sunday Dec. 3rd, 2017 1- 4pm
Where: Britannia Schoolhouse
Hurontario and Matheson
We have something for everyone at our December Open House and Sale. Wonderful products for sale including natural items from Osprey Bluffs Honey Company and a huge selection of home preserves. Grand Valley Fibre will have alpaca yarns and felt products, along with a wonderful array of vintage toy replicas, cards, books and holiday items. Come and see the schoolhouse decorated for an old-fashioned Christmas and you will complete your holiday shopping.
Canada 150
Things to do in November
November can be a transitional month. We leave summer and autumn behind and begin to prepare fo winter. 150 years ago families would be preserving food, getting out the winter clothes and heavy winter blankets, cutting firewood and perhaps thinking ahead to the Christmas season. Christmas cakes and puddings were made weeks ahead of time. Here are some suggestions for ways you can celebrate a sesquicentennial November.
Preserve some fruit or vegetables. Homemade jam is a good place to start. Cucumber pickles are easy to make. Our 21at century way of preserving involves packaging produce for the freezer. The Victorian equivalent was the root cellar.
Attend a Remembrance Day service in your community.
November is a good time to plant shrubs and trees before the ground freezes. Plant a tree to commemorate our 150th anniversary.
Make a traditional Christmas pudding.
Years ago people made many of their Christmas gifts. Get crafty and create a special gift for someone.
Christmas Pudding Recipe
Ingredients
1 cup raisins
1 cup sultanas
1 cup self raising flour
1 cup finely grated butter (easy to grate if very cold or frozen)
1 cup fresh brown bread crumbs
1 cup light brown sugar
1 cup mixed nuts, chopped
1 tsp ground cinnamon
1 tsp ground mixed spice, eg pumpkin spice
1 cup milk
1 egg
Extra butter for greasing.
Method
For the pudding, empty the first seven ingredients into a mixing bowl with the spices, then stir in the milk and egg. Stir well to combine. Butter a 1.5 litre heat proof bowl. Tip the batter into the bowl.
Cover bowl with a double layer of buttered foil, making a pleat in the centre to allow the pudding to rise. Tie the foil securely with string, then place in a steamer or large pan containing enough gently simmering water to come halfway up the sides of the bowl. Steam, covered with a lid, for 21⁄2 hours. Check the water level during cooking, topping up if necessary. If you are preparing this pudding ahead, remove the foil, let it cool slightly, then wrap in cling film and then fresh foil. If you are serving it immediately, unwrap and invert onto a deep plate.
From Good Food magazine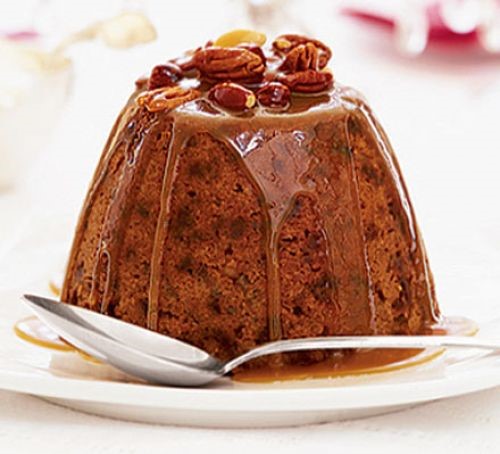 Putting the Garden to Bed
Our historic gardens thrived this summer. The Friends of the Schoolhouse gardening committee worked tirelessly to weed, mulch, plant, prune and water. Now they are cleaning up the gardens ready for winter. If you can contribute a couple of hours to help, our gardeners would welcome you. Contact karsim@rogers.com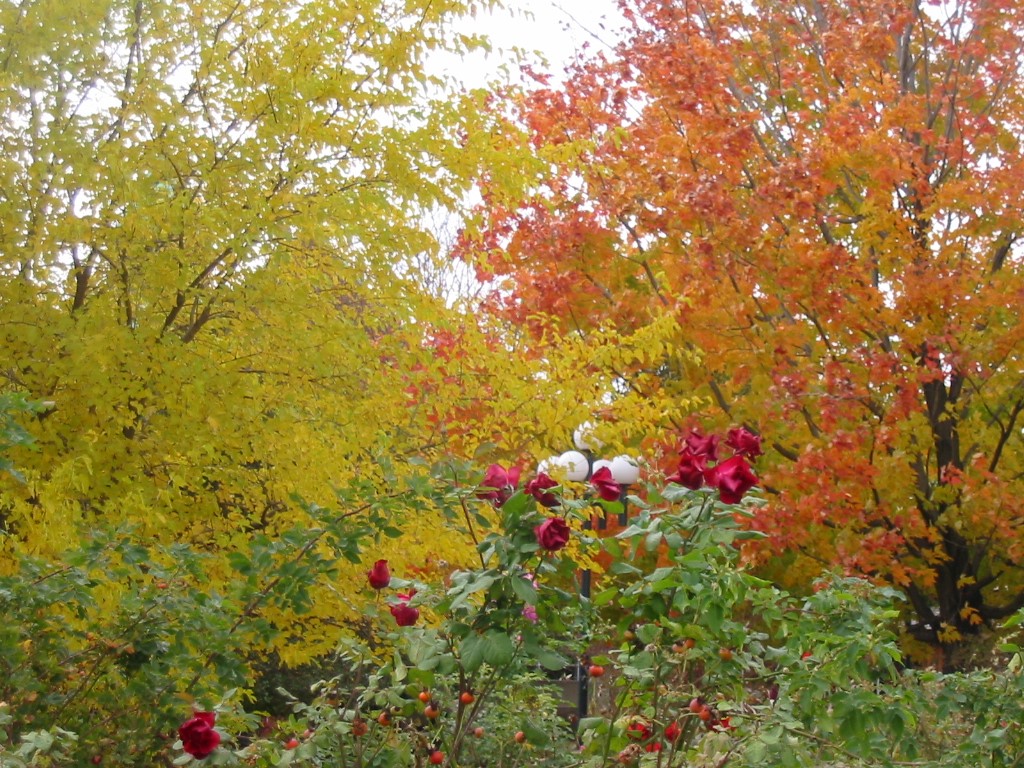 Time to Renew Your Membership
Our membership year runs from January to December. Membership forms for renewal or new membership are on this website. Click here to get the form.
Echoes of the Past
This book, written and published by Friends of the Schoolhouse, documents the history of all of the rural one room schools that existed in Peel County. Full colour, 208 pages, $30 It is available at all our events or from any member of the Friends of the Schoolhouse Executive. There is a $10 charge for mailing.
Book Talks
Since the book, Echoes of The Past, was published in May 2016, the writers have been giving illustrated talks to historical societies and other interested groups. We talk about the book and tailor each presentation to suit the audience and the one room schools that were in their local area.
If your group would be interested in having a presentation, please contact Jean (905 826 3475) jkrob@rogers.com for further information.
Membership Drive
If you haven't already renewed your membership in the Friends of the Schoolhouse, it's time to do so. Our membership year runs from January to December. We welcome new members. Membership forms can be downloaded and printed using this link. Members play a vital part in preserving the schoolhouse and maintaining and expanding the programs for children who spend a day experiencing school life of long ago. Members receive four newsletters a year, additional notices of events, and are invited to an appreciation "Lemonade on the Lawn" event in July. In addition there are opportunities to volunteer on committees and at events.
Come and Join Us

If you have a couple of hours a month or only a few hours once or twice a year you could help us support the schoolhouse and its programs. The executive committee meets on the second Tuesday of the month from September to June to conduct the business of the Friends of the Schoolhouse and to plan programs and events. Our meetings are from 4 to 6 in the afternoon at the schoolhouse. Volunteers help on an occasional basis with our events and in the gardens. Not only do we support a worthwhile cause, we have a lot of fun doing it. Email our Executive Director Shirley Hoad at shoad@bell.net, if you have a few hours to spare and an interest in helping preserve a community treasure for future generations of children.
Open Sundays 2017-2018
1 to 4 pm - Something new every month from September to June with light refreshments.
For more information about our Open Sunday programs go to the Events page.
Mark Your Calendar
To see a list of our year's events go to the Events page.
Researching our Roots
There is still much more to discover about the Old Britannia Schoolhouse and other early one room schools. Read below for a wish list of "Wanted" items that will help us learn more about our historic schoolhouse.
WANTED
For use in a book on one-room schools in Peel County:
Minute Books
Cash Books
Class Photos
Report Cards
Prize Ribbons
Medals
Certificates
Shields
Contracts
Trustee Memorabilia
Teacher Memorabilia
Newspaper Clippings
School Registers
Your contribution will be acknowledged. Materials supplied will either be returned to you or donated to the Peel County Archives on your behalf.
SLATE Group
SLATE stands for So Let's All Talk Education (in a one room school), or as one witty person suggested, being truly Canadian, So Let's All Talk Eh! Each year for a day in the spring people involved in working or volunteering in living history one room schoolhouses get together to exchange ideas and learn from each other. We meet at a different schoolhouse location each year which gives everyone the opportunity to experience how living history is presented in a setting different from their own.

If you are a staff member or volunteer in a living history one room schoolhouse and would like more information about SLATE, contact:

Christine Chapel
The Old Britannia Schoolhouse
5576 Hurontario Street
Mississauga, ON
L5R 1B3
905-890-1010 ext 2911