The Friends Welcome You!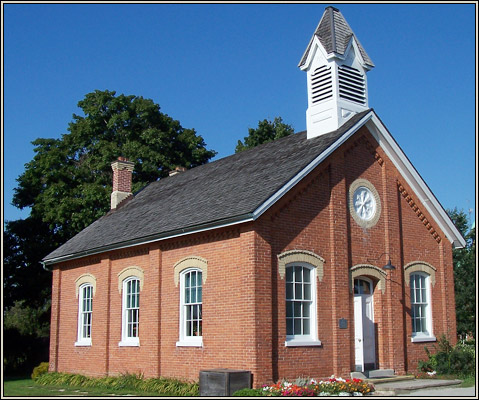 What Friends are for...
We all need friends. Heritage buildings especially need friends to ensure the preservation of their structure and history and to link their past to modern society. That is what the Friends of the Schoolhouse are for. This dedicated group of volunteers support The Old Britannia Schoolhouse through advocacy and fund raising.

The Old Britannia Schoolhouse welcomed generations of children from 1852 when the one room brick building was constructed until 1959 when it finally closed its doors. When it was built the schoolhouse was surrounded by farms and small villages in the Township of Toronto, County of Peel in the province of Ontario. Hurontario Street (highway 10) was a rough country road running past the front door. By the time the schoolhouse closed, Hurontario Street was a paved road and urban growth was beginning to move northward from the town of Cooksville. Today the city of Mississauga surrounds the old schoolhouse, planes fly overhead on their way to and from Pearson International Airport and the quiet country road is a major four lane highway. But still the schoolhouse survives. It is now a designated historic site.

After years of neglect, the Peel Board of Education restored the building and established The Old Britannia Schoolhouse as a historical site. Now throughout the school year a different group of students comes each day to learn about what a day at school would have been like long ago. The Friends work hard to ensure it continues to welcome new generations of children

We hope you enjoy our site and encourage you to visit often. There will always be something new and interesting. Plan to visit the schoolhouse on one of our Open Sundays or attend a special event. We always welcome new Friends and have included a membership application form on the website.