Current News

Welcome to our website!

The Friends of the Schoolhouse web site will keep you informed about The Old Britannia Schoolhouse and the activities and events planned by the Friends' organization. We encourage you to check this site often. New information will be added monthly.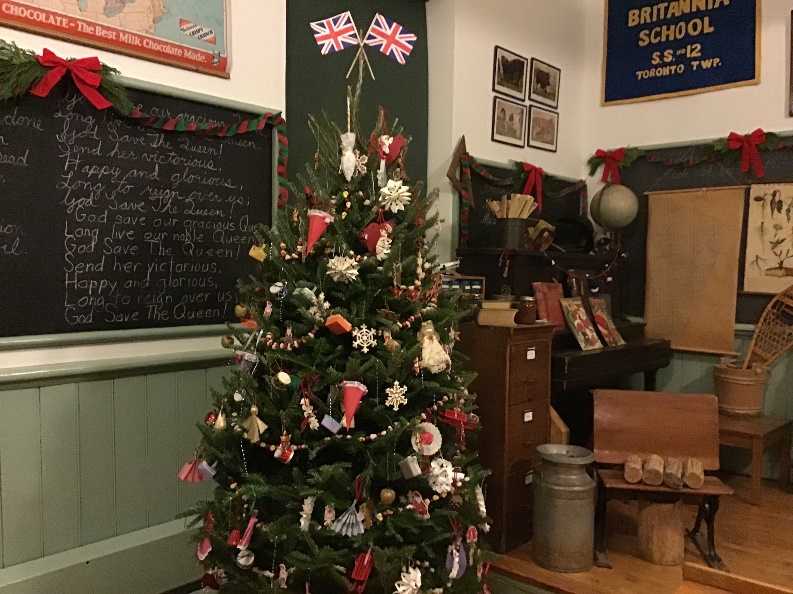 Happy Holidays from the Friends
We all wish you health and happiness for the holidays and the New Year and look forward to seeing you again in 2023.
The Christmas Ornament
One of the pleasures of being a member of the schoolhouse committee is decorating the schoolhouse at Christmas. Children who visit in December are delighted to see the spruce tree laden with handmade old fashioned ornaments and strings of popcorn and cranberries. The popcorn and cranberries are plastic now since the year the mice had a party and strewed popcorn all over the classroom. For three years the schoolhouse has been closed and we've missed the joy of Christmas decorating.

Where did the tradition of decorating a Christmas tree begin? Many years ago in Germany, people would put nuts, pine cones and other items on trees after they had lost their leaves. This was a way to symbolize the renewal of the trees that would occur in spring. According to legend, in 1605 someone brought a fir tree inside and decorated it. In the years following many people in Germany brought trees inside around Christmas time. Many Germans migrated to the United States in the 1800s and brought the tradition with them. When Prince Albert married Queen Victoria and introduced the idea to England, the Christmas tree tradition spread quickly. The first decorations were natural materials: fruit, nuts, pine cones, paper streamers, cut paper ornaments. We still have these on our trees. In the late 1800s glass ornaments were created by a German glassblower. They were an immediate success.

The tree in the schoolhouse carries on the early traditions with many handmade ornaments, paper chains and streamers, and some made of wood. Here is a photo of a section of one of our recent trees.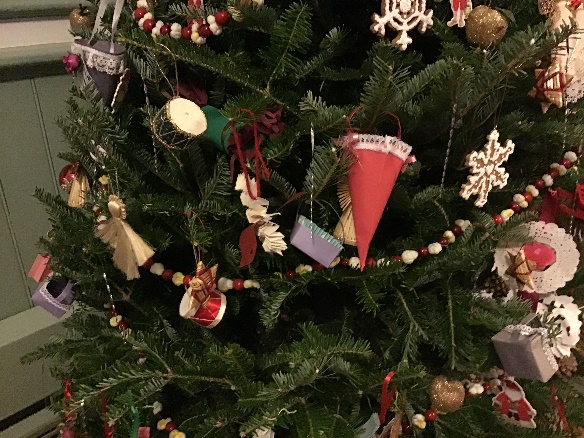 Check the Fun and Games page to find out how to make a drum or fan ornament and a Christmas cracker for your own tree.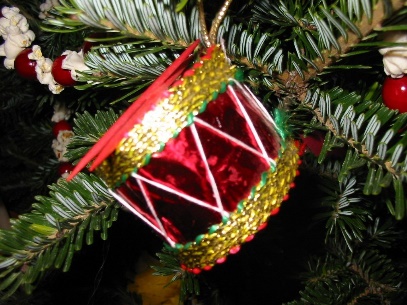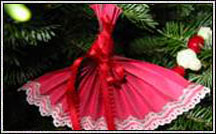 Our Fall 2022 Newsletter
Our latest newsletter is now on the Newsletter page. Click here to find it. There are memories of Christmases past at the schoolhouse, recipes for Christmas goodies and an interesting serendipitous "find" by Schoolmistress Chris.

All of us wish you a wonderful holiday seasons.
Coming Events
No events are planned during the COVID 19 pandemic.
Time to Renew Your Membership
Our membership year runs from January to December. Membership forms for renewal or new membership are on this website. Click here to get the form. Please note that because of the COVID19 pandemic, we are suspending the payment of membership fees for 2021. Our newsletters and website will continue to be available to members. Donations to support the schoolhouse and its programs are always welcome and appreciated.
Echoes of the Past
This book, written and published by Friends of the Schoolhouse, documents the history of all of the rural one room schools that existed in Peel County. Full colour, 208 pages, $30 It is available at all our events or from any member of the Friends of the Schoolhouse Executive. There is a $10 charge for mailing.
Book Talks
Since the book, Echoes of The Past, was published in May 2016, the writers have been giving illustrated talks to historical societies and other interested groups. We talk about the book and tailor each presentation to suit the audience and the one room schools that were in their local area.
If your group would be interested in having a presentation, please contact Jean (905 826 3475) jkrob@rogers.com for further information.
Come and Join Us

If you have a couple of hours a month or only a few hours once or twice a year you could help us support the schoolhouse and its programs. The executive committee meets on the second Tuesday of the month from September to June to conduct the business of the Friends of the Schoolhouse and to plan programs and events. Our meetings are from 4 to 6 in the afternoon at the schoolhouse. Volunteers help on an occasional basis with our events and in the gardens. Not only do we support a worthwhile cause, we have a lot of fun doing it. Email our Executive Director Shirley Hoad at shoad@bell.net, if you have a few hours to spare and an interest in helping preserve a community treasure for future generations of children.
Mark Your Calendar
To see a list of our year's events go to the Events page.
Researching our Roots
There is still much more to discover about the Old Britannia Schoolhouse and other early one room schools. Read below for a wish list of "Wanted" items that will help us learn more about our historic schoolhouse.
WANTED
For use in a book on one-room schools in Peel County:
Minute Books
Cash Books
Class Photos
Report Cards
Prize Ribbons
Medals
Certificates
Shields
Contracts
Trustee Memorabilia
Teacher Memorabilia
Newspaper Clippings
School Registers
Your contribution will be acknowledged. Materials supplied will either be returned to you or donated to the Peel County Archives on your behalf.
SLATE Group
SLATE stands for So Let's All Talk Education (in a one room school), or as one witty person suggested, being truly Canadian, So Let's All Talk Eh! Each year for a day in the spring people involved in working or volunteering in living history one room schoolhouses get together to exchange ideas and learn from each other. We meet at a different schoolhouse location each year which gives everyone the opportunity to experience how living history is presented in a setting different from their own.

If you are a staff member or volunteer in a living history one room schoolhouse and would like more information about SLATE, contact:

Christine Chapel
The Old Britannia Schoolhouse
5576 Hurontario Street
Mississauga, ON
L5R 1B3
905-890-1010 ext 2911